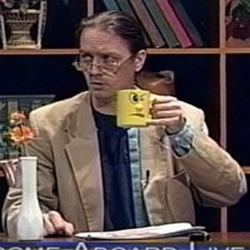 This is the home of Mike Pettersson. I don't know why, but I'm going to lay out a lot of stuff about myself here. Things I've done, things I'm still doing, and things I plan on doing.
A couple of things I'm doing at present are working as the Ops Manager at Sam Ash Music in Clearwater, and the other is getting more business for my multimedia company Dunedin Media.
I am also going to look into some hobbies and interests I've had over the years. Hopefully I can throw up some links to things you don't see or hear about everyday. Things that may not make any difference in the great scheme of things, but may bring a smile to your face and a break in your day.
Here are some topics – in no particular order of importance, relevance, or anything else – that I am hoping to touch on as time goes by:
Music – Performing, recording (as a musician), and things that are musical.

Video – From the creative side of things.

Technical – Audio and video from the gear and software end. 

Computers – Things I find of interest that maybe you didn't know, see, or hear about.

Sports – Views and opinions. Just for the fun of it.

Politics – Why not? Seems like everyone has an opinion.
And then there will be other things that will be thrown in for fun.
Again welcome to the Home of Mike Pettersson